Like some people wanting to move into User Experience, I don't have a visual design background. My professional experience is in client services. For the last 4.5 years, I've helped clients with on boarding and activation. I mainly did this over the phone but sometimes over email. Users would get in touch with me from problems as simple as being unable to log-in to something more complicated that related to their payments.
To find out more about UX, I jumped online to MeetUp.com, there was a group called Academy Xi, that ran several events every week giving free samples into their courses. I went to one of them, checked out the campus and got a feel for it. After that, I asked some colleagues in the UX field who said they weren't bad. Long story short, I signed up and will be doing two 2.5 hour classes after work for 10 weeks starting after April 20th.
I've got a good four weeks before I begin, so I've begun diving into the plethora of UX design content to get into the right headspace. There are a zillion things I could be doing and only so much time. What I found was that I would often read one piece, say on how to work with product designers, then I that would link to a piece on interaction design, which would then point me to something about doing mock ups in Sketch.
Without a structure, it all became overwhelming quite quickly. Luckily while drinking from the fire hose, I came across some pieces on Design Challenges. The concept of a Design Challenge or Whiteboard Challenge is that you're given a prompt from the interviewer. Based on that, you step the interviewer through how you would design a solution. The idea behind it is not necessarily the validity of the solution you've created, but the thought process that underpins the solution.
So it got me thinking. As my first design challenge, why couldn't I be the interviewer and the interviewee at the same time? The brief would be "how to design a career in UX design". I wasn't sure if this would work, but hey, gotta start somewhere right?
I'm using a four quadrant structure as seen in this piece by Adhithya on Medium.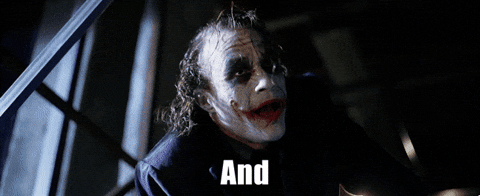 ---
Interviewer Johnson (IJ): I want to become a UX designer. Design me a solution that allows this to happen.
UX Designer Wannabe Johnson (UXDWJ): Aite fam, I gotchu. I'm going to ask you some questions to help me understand the prompt better.
IJ: Please.
UXDWJ: Cool. So I'm gonna start with your goals first. Because they drive everything. If I'm to design a solution for you, I need to understand your motivations. Can you tell me a bit more about those?
IJ: Well, I'm motivated to move into UX Design because it's a fascinating field. It's an integral part of the product team that allows you to have a direct impact on the end user.
UXDWJ: Great. So your goal is clear. Now, I want to look at your needs. I'm assuming that you've been trying to do this for a while but have failed, otherwise you wouldn't be looking for a solution. Can I ask you some questions to understand your struggles?
IJ: Sure.
UXDWJ: Do you work full-time?
IJ: I do.
UXDWJ: OK, so you're busy as it is. Are you single?
IJ: Married, one child with another born in a couple weeks.
UXDWJ: Wow, congratulations dude. So clearly, you don't have much spare time. I'm going to put "no time" here in the "constraints" section. Having said that, you've got to start somewhere right, so I'm going to make some assumptions so I can start designing a solution for you. The big one is that you can spare at least 1 hour a day. Next question: what is your level of experience in UX design?
IJ: Nil.
UXDWJ: Right, so you're going to need to up skill in a lot of areas. There's a lot of different stuff: designing mock ups, conducting user research, planning user flows, etc. So you need a solution that allows you to practice all these things in at least an hour a day.
IJ: Yes.
UXDWJ: Do you have a portfolio?
IJ: No.
UXDWJ: OK, so you also want to be building one as you're getting experience. That will get you a long way with potential employers. I'll put that under "user needs". So I'm going to draw the basic problem flow here for you…
Want a UX job –>Build a portfolio –> Apply for jobs –> Do job interviews –> Get a UX job
For the purposes of this design challenge, I'm going to focus on the build a portfolio piece. Tell me, what do you do for a living?
IJ: I'm a Client Services Consultant at Oracle.
UXDWJ: And have long have you been at that organisation?
IJ: 4.5 years.
UXDWJ: Quite a while then. If it's Oracle, I'm assuming you work on a software solution?
IJ: I do.
UXDWJ: Is that solution perfect?
IJ: No.
UXDWJ: Are there recommendations you could make to it?
IJ: Definitely.
UXDWJ: Do you have access to UX designers within Oracle?
IJ: Yes.
UXDWJ: Great. So you spend an hour a day building this, tapping into the experience of the in-house UX Design team. That will be your first portfolio piece. Choosing something that you have experience in will cut down on the requirement to conduct as much research, since you are intimately familiar with the problems.
The shortfall of this solution is that it might be too big a task to take on. An hour a day may not suffice. In that case, I would recommend doing a smaller piece first. Perhaps start with mobile where there are fewer elements?
IJ: And what about looking for actual jobs?
UXDWJ: I would get to know the UX team better and keep my finger on the pulse to see if there are any openings in your company for juniors. That, or they could refer you to other companies/people who are after juniors. If I had more time in this challenge, I would build a more thought out solution that would take a lot of the constraints out of the UX job hunting problem.
IJ: So I just have one piece in my portfolio when I apply for jobs?
UXDWJ: No, you would have more. Tell me, what are your hobbies?
IJ: I'm interested in mechanical watches, particularly automatic ones.
UXDWJ: Great. What problem comes to mind when you think about them?
IJ: I can't afford one.
UXDWJ: OK. Is the problem that you don't have enough money or that you can't find one you can afford?
IJ: More so the latter.
UXDWJ: Great. So as a second portfolio piece, research what's out there for solutions to help you look for affordable automatic watches and design a solution around that. Because it's a hobby for you, you already know something about the area and most likely, you're not the first person to have that problem.
Don't do this and the first piece at the same time, though. Remember, you only have an hour a day. Get the first done to the best of your ability before moving onto the second. The more thought-out it is, the better it will look to interviewers. But for your portfolio, design solutions for things you care about. That passion will exude when you're showing interviewers. Ultimately, they want to gauge how much a potential UX designer can care about their customers.
---
So that's the result of my first design challenge. The constraints are real; I am a complete newbie and I am expecting my second child in a couple of weeks. An hour a day might not seem like much, but consistency is what counts. Now that that's done, time to try my hand at some "real" design challenges!